Content Marketing for Real Estate with Google+
Grow Your Online Presence and Build Credibility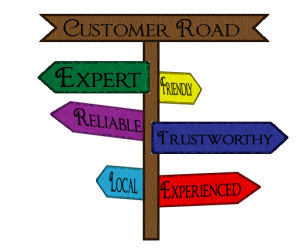 Content Marketing is so important for real estate professionals who want to build an online presence and also gain credibility with consumers. Maybe you've heard the term "Content is King" when it comes to online marketing? This has to do with how Google ranks websites in their search engine. Original content is always more favorable than canned information. Google wants to deliver a great product to the consumer, that's their #1 goal. So, if that's your #1 goal too, Google will love you and reward you with better placement.
With the thousands of real estate sites out there and deep pocket mega sites like Trulia, Zillow, Realtor.com and others, how in the world can one agent get noticed without spending thousands of dollars a month in Ads? Well, it's actually a lot easier than you might think. Easier, in the sense that you don't have to be superhuman and it is possible. However, it does take time and effort.
Like with all good things in life, it doesn't come easy. There really is no magic wand for internet marketing – but it's also not mysterious. You can't push a button and be done. Just as there is a cost associated with Ads (running the ads and possibly paying someone to manage them for you) there is also a cost associated with Content Marketing. Your time is money, right? So you have to decide as an Agent if you have the time to invest, your time. You might be an excellent and fast writer, pretty computer savvy and maybe it's even a source of relaxation for you to create content. Great! If not, then this is definitely something you want to outsource to a company like Real Estate Technology Associates. This is what we do all day, so you can do what you do best, sell homes and service clients.  Content Marketing in today's real estate world is critical if you want to have an internet presence.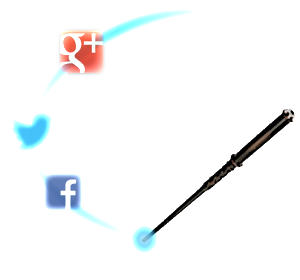 Think about this. You've heard all the stats by now. Buyers and Sellers are turning to the internet to start their home search, get information about their property values and find or research an Agent. If you are not online, you are invisible in today's real estate world. But what's even worse, in our opinion, is if you are online and your online presence doesn't reflect who you really are as an Agent. You don't look credible, you don't look referrable, you don't look knowledgeable and you don't look active. That's bad.
What is Content Marketing?
Now you know Content Marketing is important, but what is it exactly? Blogging, New Web Pages, Email Newsletters, E-Books, Videos, and Social Media Marketing are all part of Content Marketing. It's not just one thing, it's a combination of all your online activities that relate back to the place you want to drive traffic and capture leads.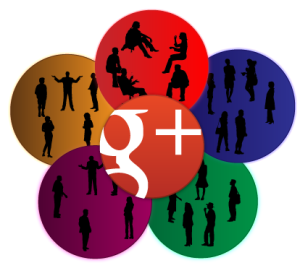 The key success factor in Content Marketing is putting out GOOD CONTENT. Think like a consumer when you are writing content. Think about customers' journey as a buyer, as a seller, as an investor, as someone relocating to a new area. What are they looking for online? Write content that answers questions and provides solutions. When you market a listing think about the buyer who would be a perfect fit for the home. What restaurants would they go to, where would they work, what is their lifestyle? Think like someone relocating, what do they need to know?
Content Marketing and Google+
Content marketing through your Blog and sharing on social networks like Facebook, Twitter and Google+ is one of the best and most natural ways available today to develop your brand, grow your reach, and drive traffic to your website. Write great, hyperlocal, specific content on your Blog and then SHARE the Blog on Google+. Share it Publicly to get maximum exposure. Google loves original content, but you know what Google loves more? GOOGLE! Google Blogs, Google+, YouTube Videos, Google+Pages, Communities, Hangouts are all Google Products. Use them to your advantage.
You can take it a step further and use that content to add new pages to your website. Use good keywords and links. Create pages on your site that will keep people engaged and coming back for more information about you, the area and real estate in general. Be the resource. Share your new webpage on Google+ too!
How to Get Started with Google+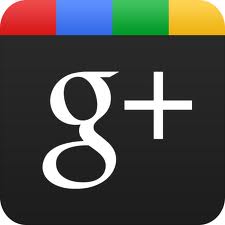 A Google+ Profile is sort of like a Facebook Profile and a Google+ Page is sort of like a Facebook Page. We are fans of using both Facebook and Google+, but for different applications so to speak. The primary role of Google+ – if it's the bare minimum thing you do – is to get your content out there on the search engines. With Communities, building your Circles, Hangouts, Blogger and other tools you can take it further. But as a beginner, start off with a nice COMPLETE profile and start posting links to your original content blog posts and new website pages.
Remember, all of the original content that you post on Google+ is also crawled by the search engine—and thus becomes available to people who are searching for answers. Important: Be sure to set up Google Authorship first.  Read more about it here.
If you need help getting everything set up or if you need help with content creation, or both, we are here to help! Contact Us today to get started building your internet presence for years to come. You are in this business for the long haul right?