Real Estate Side Hustle
Alternative income opportunities for real estate agents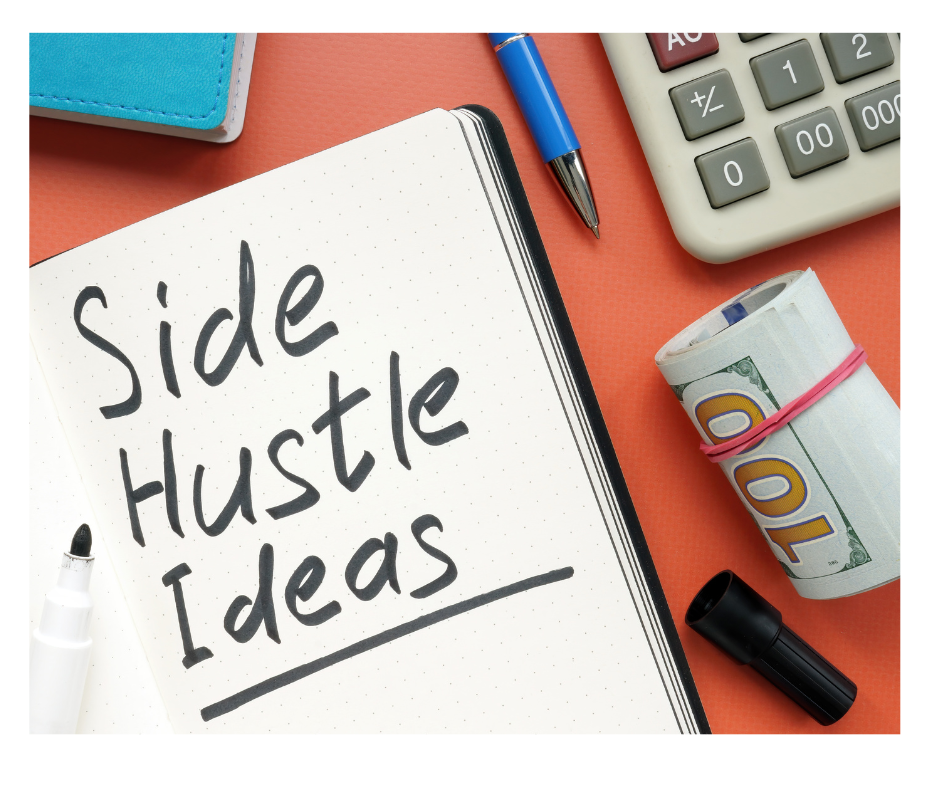 Real Estate Side Hustles
The real estate industry is a tough one to be in. As a REALTOR® it's hard work to keep a consistent living income. I have been had a license for more than 25 years and I know how challenging it can be to keep a consistent stream of income. Many agents have teams or are consistent with their work load, have great contacts and spend a lot of time socializing and becoming well known and real estate deals pour in. What about those who do not have the time or the personality to carry off the consistent socializing and social media interactions? We may need a side hustle. This page is to give you some ideas on how you can earn a side income to help you get through the rough times. Please keep in mind, every person that gets to know you is a potential real estate client – so you need to keep meeting new people and that can be through your side hustle. Lets take a look at a few ideas:
Build an Online Business and Work from Home
There is so much opportunity to build a website and an online business. That would be something you could do while working as an agent. It could be real estate related like real estate gifts or unrelated and earn as an affiliate off Amazon similar. Interested? Check this out – sign up for a free account and grow when you can.
Staging
If you have a flair for staging or are qualified and studied for it, then why not do staging for other agents? Some agents would love someone with a good eye for space and detail to help them with their staging. Many times the lesser priced homes need some staging advice and it can be a good way for you to make contact with other agents and earn some money while helping them
Canva
Most real estate agents use CANVA. It's a free design tool you can use to build out real estate adverts, design brochures or make postcards. Many real estate agents are not as creative as you can be, so there is a lot of opportunity to make a side income by contacting agents and offering your services. The busier agents may take you up on it and instead of spending hours doing it themselves they will be happy to give you the work to do. You can make a couple of hundred dollars a month or you could make templates etc and sell them to the agents or mortgage lenders and make a good side income.
Mortgage and Mortgage Referrals
Have you considered getting your mortgage license? If you do, not only could you become a mortgage consultant, but you could also refer clients to the lender and earn a side income if you did not want to do mortgages. Lenders will pay a percentage of their earnings to a licensed mortgage lender for referring the client in a successful transaction. Please check with your BIC if this is permissible before embarking on this route. Most times they will say it is fine, but warn you that youy may not represent the purchaser in both transactions as it could be a conflict of interest. Be careful to check that. If you represent the buyer in mortgage, referral the client to a colleague in the real estate industry for a referral, win-win.
Lyft or Uber 
Many agents have driver jobs in their spare time with Lyft or Uber. The gas price is higher,  but people still need to get places without having a car. This is a great side hustle and as long as you are a safe driver and an observant one you can certainly earn a good side income.
Food Deliver Driver
There are many opportunities to work for food delivery services. Try UberEats, doordash or individual restaurant chains to see if there are vacancies. You earn a basic income and most time tips too. Most times that is local to where the restaurant is located and that can be quick and easy money without spending a fortune on gas or wear and tear to your vehicle.
Notary 
Get licensed as a Notary and offer the opportunity on your website, your email signature and via your neighborhood network. As a notary public you could also offer the opportunity at a central place weekly eg retirement center or offer to go to a real estate office once a week for their clients. They can pay you a fixed rate to be present for their clients. 
Dog Walking
Do you want to get fit and make money, work for a dog walking service. You get to talk to people who own the pets and others love to talk to people walking pets – there is so much opportunity to connect and tell them your full time job is a REALTOR® but you love animals and it gives you the opportunity to get fit too. Great conversation starter!
Cleaning Service
Build a small business as a cleaning service. You can do the cleaning to start and then hire staff at a later point. You will get to talk to many homeowners and this can service your clients and build a database of new ones. This is a winning option with small setup cost.
Property Photographer
Become a property photographer. You can work freelance or for a company doing real estate photographs. Your clientele would be real estate agents and you can build a good database of agents and offer them the service directly. Pair up with a drone photographer and you can share this great business.,