Custom web pages are critical in building a site that brands you as the local real estate expert. Real Estate Agent Websites and Blogs with more custom pages, with ORIGINAL CONTENT, rank better in the search engines. Canned sites that have the same information as thousands of other real estate sites will largely go unnoticed in today's online world.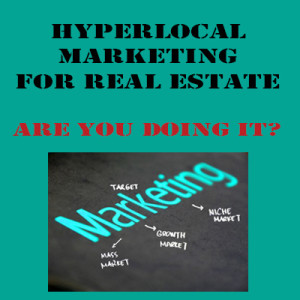 Another key factor for site rankings is the length of time someone stays on your site. The more content you can add that would interest consumers, the longer they will stay on your website looking for more information.
Be The Resource and The Expert for all things local. The key success factor in building Custom Web Pages building GOOD CONTENT. Think like a consumer when you are writing content. Think about customers' journey as a buyer, as a seller, as an investor, as someone relocating to a new area. What are they looking for online? Write content that answers questions and provides solutions.
When you market a listing think about the buyer who would be a perfect fit for the home. What restaurants would they go to, where would they work, what is their lifestyle? Think like someone relocating, what do they need to know? Then offer them the solutions in your content and you will attract the correct buyer/s for the listing.
Do you need help adding Custom Web pages to your Real Estate Website?
We can do it for you. We can organize your site so it makes sense for consumers and link back your pages in your online marketing. We work with all Real Estate Agents across all Companies.
Keller Williams Agents are given their websites – a Placester Website, a MarketLeader Website, an eAgentC Website. All of these sites provide great value and are really all you need, along with a good Blog to create a strong internet presence. Don't spend thousands on a new website when you already have all the tools you need. Let us show you how to make Keller Williams systems work for you.