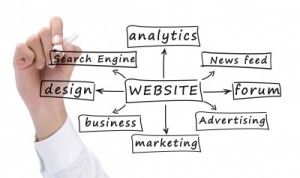 Content Creation and Website Development for Real Estate has become increasingly necessary over the past decade.
Buyers and Sellers turn to the internet to start their home search, get information about their property values and then find or research an Agent. If you are not online with relevant and up to date content, you are invisible in today's real estate market.
What's even worse, in our opinion, is if you are online and your online presence doesn't reflect who you really are as an Agent. Are you the local expert? If you don't share your knowledge and create content, what are you really saying?
If you don't look Credible, you don't look Referable, you don't look Knowledgeable and you don't look Active. Who is going to call you?
At Real Estate Technology, we specialize in working with Real Estate agents, helping them develop their unique brand identity. We then market their brand online through many different avenues to help them build credibility and refer-ability. We showcase our Agents as The Expert in their field and The Resource for all things local and relevant to their market.
Using Content Marketing Strategies through Custom Web Pages, Blogging and Social Media Marketing we make our Agents shine.
What does your online presence say about you?
Web Development Services
Enhance Keller Williams Placester Website with Custom Pages and Original Content.
Enhance Keller Williams Market Leader Sites with Communities Serves, Additional Page & Original Content.
Build out Google Platforms such as Blogger, Communities, YouTube, and Google+ that tie back to your website.